Strap on those heels and work that smile. Miss Teenage Canada 2016 is here!
After a long 5 hour trek from the Northern atmosphere, I have made it to Toronto for Miss Teenage Canada. I took my very first steps into a large ball room at the Holiday Inn with my excessive amounts of luggage and dress bags, only to be welcome with the sweetest of smiles and kindest of welcomes. A few hours of laugher, getting to know my other nation representatives, a few games of Heads Up and I instantly felt at home with my friends. The girls here are some of the most kind and warmhearted people I've met and its only been one day! What an impression they had on me!
After a few hours of waiting to be checked in I started to get nervous, what if my roommate is mean – although none of the girls seemed mean so far – you can't help but wonder. What if she like tries to ruin my dress or anything!! My mind was racing, but when Michelle called my Name and Miss Teenage Alberta – Cholé and she is the sweetest, and one of the most beautiful girls here. I instantly felt relieved when we bonded over similar interests and the passion to help others. We got our selves dolled up and ready to go to the Sponsor Evening!
All 56 girls crowed into the ball room dolled up, beautiful as ever, surrounded by various gifts and sponsored events which was so enlightening to see. I truly felt like a princess in that moment, not only because I had a crown on my head.
When they told us to begin going to stations I instantly gravitated towards our provincial sashes. Lined up on a table showing BC to Nova Scotia, and in that moment I realized I was among a set of girls all across Canada, some even travelling over 3000km away from home to be here, yeah thats you BC girls!!
I grabbed my Ontario sash and I instantly got excited for the many events this weeks, and the amazing opportunities ahead of me.
---
I started off going to the NUVANGO station. The bright coloured clothes pulled me in and I just couldn't resist going there first! The cute woman behind the table was explaining that the designs of the shirts and leggings were street art designs and they were so beautiful! As an artist I loved and appreciated the work, and grabbed a pair of leggings that had a city skyline on it in graffiti style. They were so cute! I'm so excited that we get to visit their facility on Tuesday, make sure to check out their amazing products on https://ca.nuvango.com/ Every athletic girl has to get her #nuvangostyle on!! 
My sweet tooth didn't keep me away from the SWEETS CANADA station for very long. Sam Dhutia and his sweeter smile pulled me in, not only because he had a tray of assorted chocolates! Yummy milk chocolate, dark chocolate, and white chocolate all such vibrant flavours, some even containing delicious edible flowers in them, how cool? I grabbed the Dark Chocolate Cranberry Lavender Petals bar, the crunch of the dark chocolate mixed with the chewy cranberry and lavender aroma I couldn't resist!
HASHTAGIO  made it so easy to see all the beautiful posts from the Miss Teenage Canada girls when they has tagged #MissTeenageCanada2016. All of the photos that night were up on a screen to show case our amazing social media skills!Hashtagio is a cool Social Media Aggregator that helps us Miss Teenage Canada girls show off our amazing sponsors!
I had to get my competitive vibe on, and BRADLEE RYALL GOLF ACADEMY had the perfect fix for me. They set up this fun mini golf area and I got to test my golfing skills and let me tell you, golfing is definitely not a future career in me. I couldn't even get it in the small range they set up, whoops! Hopefully when we go to their facility on Wednesday they can teach me some more skills, and maybe get a few actually in the hole. Check out Bradlee Ryall Golf Academy at six golf courses west of Toronto!
To get ready for my sweet game of golf on Wednesday I needed some shades to help protect me from the sun on that day, and V.P.I CANADA had me covered! I grabbed these sleek patterned round framed sunglasses   that showed of the woman in me, perfect for my sense of style. Although I fell in love with these diva glasses they had so many options, colourful ones, ones with metal accents, even aviators. These sunglasses severe quality at an affordable price! Thanks VPI Canada, I'll make you proud!
After the sunglasses fun in the corner of my eye I caught a bow and arrow. How cool! Last time I used a bow and arrow was when I was ten in Dominican in a kids day event. I was so excited to find out we were sponsored by ARCHERS ARENA. Some of the girls Northern girls played around with the arrow to take these cool picks, but I can't wait for the real Archery Tag in Toronto at Archers Arena on Thursday. Can I get a team Madison for #archerytag???
GOLDEN GLAMOUR GODDESSES gave us silky smooth skin with their homemade body butter, and offering us the best sunless spray tan  and eye lash extension options.
The sponsors night was a blast! It was so much fun to get to know so many beautiful girls inside and out. The sponsors treated us like the princesses we are, but this isn't all of them! Throughout the week we get to meet our other sponsors of:
ARCHER DENTAL preparing us with pearly whites for the final show.
RIMMEL LONDON giving us the beauty must haves to maintain our pageant glows.
SALLY HANSEN providing the best of the best make up products.
BATA SHOE MUSEUM and like any girl, who doesn't love shoes???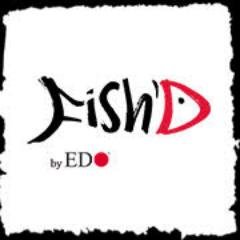 FISHD BY EDO
YOGEN FRUZ my favourite frozen yogurt ever, I cannot explain how excited I am for this!!
STORIA PR INC. Daphna and Karen Nussbaum from Storia PR in Toronto providing us the public media needed to amplify our presence here in Toronto!
In all, this week started with a bang. I've met amazing girls and I can't wait to see where the week will take us!!
Thanks for joining me on my journey to Miss Teenage Canada 2016!
Love, Madison.